Discussion Starter
·
#1
·
By cj hubbard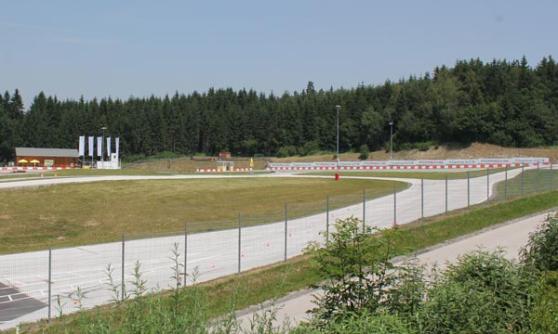 Porsche laid on a racing track as part of the launch experience for the Cayenne GTS, which seems a little bizarre at first given we're talking about a two-tonne SUV. As it turns out, the only real issue was having an instructor driving ahead in a pace car *– but not because I object to his presence.
Rather, I felt equipping him with a brand new Boxster S complete with ceramic brake upgrade was basically cheating.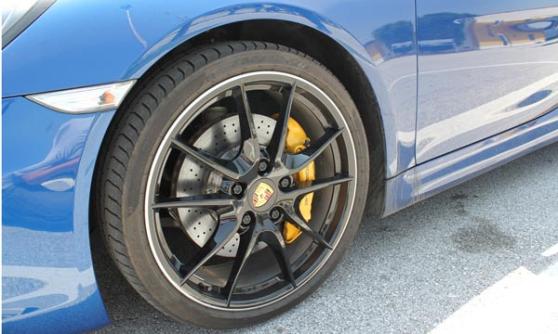 If you're looking at the Cayenne GTS and thinking the whole concept of a performance SUV seems bizarre I'd usually be the first person to agree with you. If you want a sporty car, why not buy a sporty car? Instead of spending huge amounts of cash on a massive machine that will always be compromised in terms of both bulk and centre of gravity.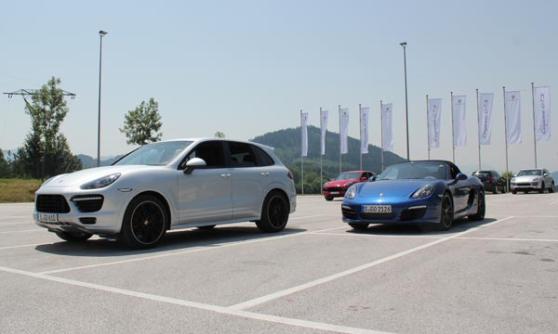 However, it's clear there's a market from the sales success of both the previous Cayenne GTS (nearly 16,000 units and 17% of all Cayenne sales while it was available) and the current Cayenne Turbo (roughly 10% of Cayenne sales in the UK alone). Not to mention the high-power alternatives from BMW, Mercedes and Infiniti. So we can't exactly criticise Porsche for taking advantage.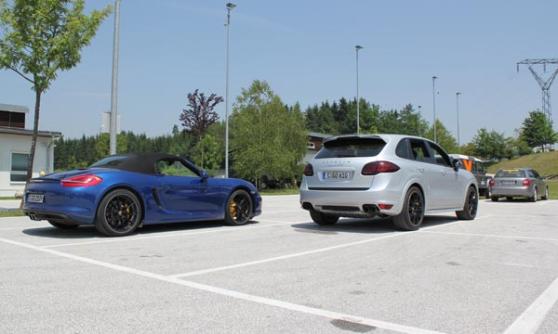 Especially when the result is a vehicle so mind-bending that it actually requires a significant amount of mental recalibration to truly appreciate. There was never any doubt that the GTS was going to swat its way through fast sweepers – it's the way it changes direction through tight twisting corners that really shocks and surprises. As your confidence builds you can really throw this thing around.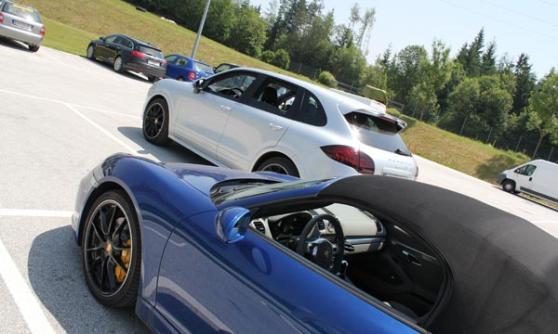 And somehow, despite this incredible, engineered-in competence, it remains entertaining. I suspect this may be largely down to the sheer improbability of what it's achieving. The sense that this is a big, high-sided car carrying a stack of weight never goes away – you simply become enthralled by the way it deals with these failings.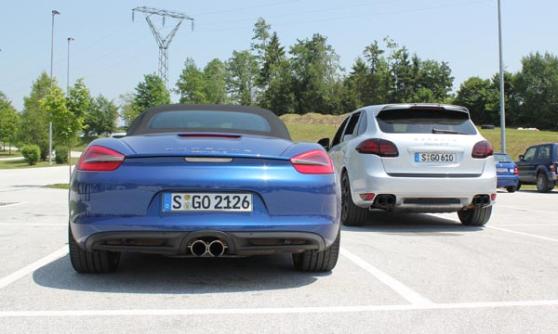 Technology means it's now so easy to make a modern hot hatch or a super saloon stay flat and grip hard in the corners that some of these are starting to become boring. The Cayenne GTS, by contrast, uses its fundamental disadvantages as a lure, its imperfections as a method of remaining involving.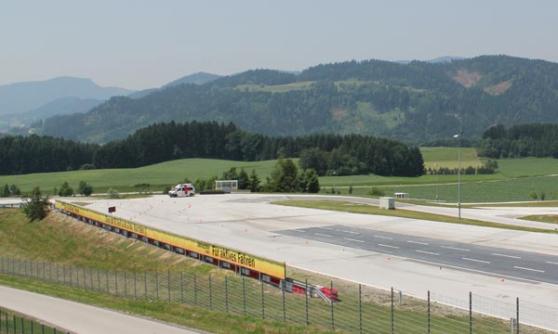 On the track, the Boxster was probably strolling, but the GTS far from embarrassed itself. With standard brake discs rather than ceramics the biggest problem was slowing down, as you'd expect – not helped by an occasionally uncooperative automatic gearbox, which got increasingly flustered as time went on. Yet the speed it will carry into and out of turns, the lack inertia as you flick-flack one way then the other (helped by the active roll resistance provided by the optional Porsche Dynamic Chassis Control): I defy anybody not to find this amazing.
2012 Porsche Cayenne GTS: improbability drive Inside Track blog - MSN Cars UK