Discussion Starter
·
#1
·
Porsche has been known for their technological prowess and have constantly pushed the limits to offer driving machines like no other. Standing testimony to this fact is the Porsche Cayenne GTS-an out and out sports car that masquerades as an SUV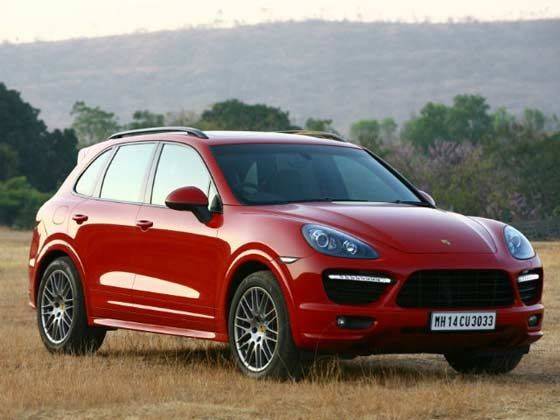 Where does one begin to talk about a vehicle of this nature? It's not your quintessential luxury SUV, it's not your average mud plunger and neither is it a sports car. Well, when I first heard about the new Cayenne GTS from the Porsche stable I frankly thought that the company was very confused and had seriously lost the plot somewhere between practicality and outright craziness. No matter what story angle I gave to my thoughts, the Cayenne GTS just seemed like a scandalous experiment that some white-coated R&D guys decided to concoct in order to get their kicks by defying numerous laws of physics. Logic didn't seem to prevail over the development of this product and practicality seemed to be on a paper airplane tossed out of the Porsche headquarters building in Stuttgart. Why would a company make such a vehicle I continued to wonder as I read about Cayenne GTS until I finally got the order from the Bossman here at ZigWheels to actually go and experience this outrageously conceived machine.
At last, my doubts were going to find a resting place. At last I would know why! Now, I've been a fan of Porsche since the moment I learnt my ABCs. The iconic 911 continues to be my favourite sports car of all time and I cannot get enough of its timeless design. I also happen to be a very big fan of SUVs. Big beasts with gizmos and gadgetry on board that allows them to traverse over just about anything in their way just make for a wonderful driving experience where you don't even need to look for a road. The thought of marrying the two never really occurred to me, and why would it? The sheer dynamics of conducting such an effort seemed futile.
Nevertheless, when Porsche first made the Cayenne back in 2002, I thought to myself that this was going to be special. Yes, there were the loyalists who thought that Porsche is diluting their brand image by entering the SUV market but I thought it was a perfect extension of the brand. After all SUVs are all about sports, fun, activity and performance. A lot of these attributes match those associated with sports cars as well. It was a perfect brand extension if you ask me and while I was still a fresher out of college back then, today I can proudly say that my gut instinct was right for the Cayenne has gone on to become one of the most popular Porsche models of all time, despite all the flak it has received for its looks and non-Porsche loyalist attributes.
In India the Cayenne is the number one selling Porsche model and it is this global acceptance that has lead to Porsche spawning a total of five variants in the current Cayenne stable including the Diesel, Hybrid, 4x4, S and Turbo. That wasn't enough for Porsche though and in keeping with their basic instinct of exploring the technological frontier, the company decided to add a 6th variant to their line up; the result being the Cayenne GTS, in an all new avatar.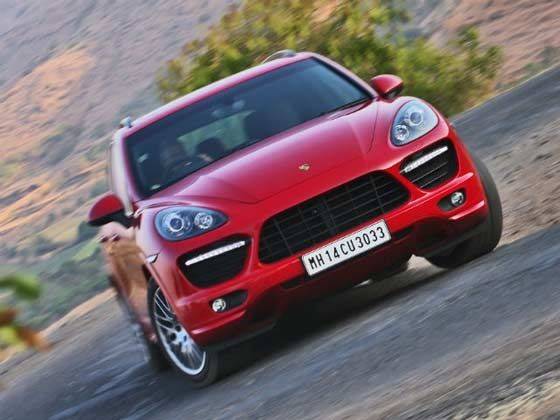 According to Porsche, the Cayenne GTS has been conceived purely out of need. The company was looking at making the Cayenne appeal to those who absolutely love driving and would want an SUV that offers an on board experience that is second to none. In true Porsche spirit, the Cayenne GTS takes the game further by offering a vehicle that is even more driver oriented than any of its siblings, including the more powerful and pricier Turbo version.
Now that is saying a lot about the GTS and while it sounds too good to be true, the experience behind the wheel is enough to change your perspective about this behemoth permanently; after all, the story boils down to dynamics.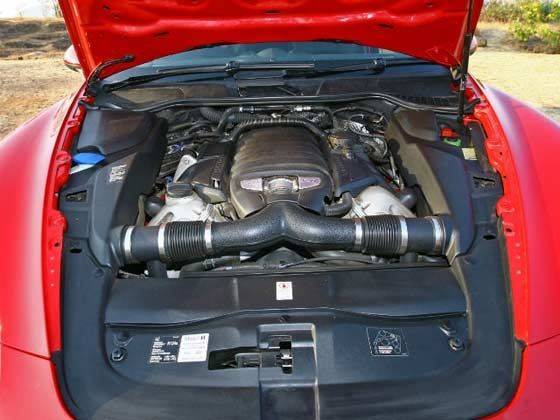 Powering the Cayenne GTS is a modified version of the 4.8 litre V8 found on the Cayenne S variant. Power has been bumped up from the standard 394hp found on the S to a solid 420hp at 6,500 rpm and the 515Nm of torque is now available from 3,500 revs onwards. The V8 is mated to an eight-speed Tiptronic S box as standard fitment which too has been tweaked to offer a sportier gear change experience while maximizing engine potential and overall drive experience thanks to the quicker-shifts and shorter final drive ratios.
While the GTS still weighs over two tones at 2,085kg to be precise, it is 160 kilograms lighter than its predecessor which translates to a 0-100kph time of 5.7seconds while being capable of attaining a top speed of 260kmph. While that is a second slower than the Cayenne Turbo on paper, the on ground reality is a whole different story which is brought about by the sheer driving dynamics that the GTS offers; an attribute that hits you like a brick in the face when you take a corner at three digit speeds! It's as sensational as it gets and the sheer fact that a two tonne SUV can corner in such a manner that was previously only sports car territory is a testament to just how much work has gone into making the Cayenne GTS the ultimate driver's SUV.